2022-08-02 07:08:00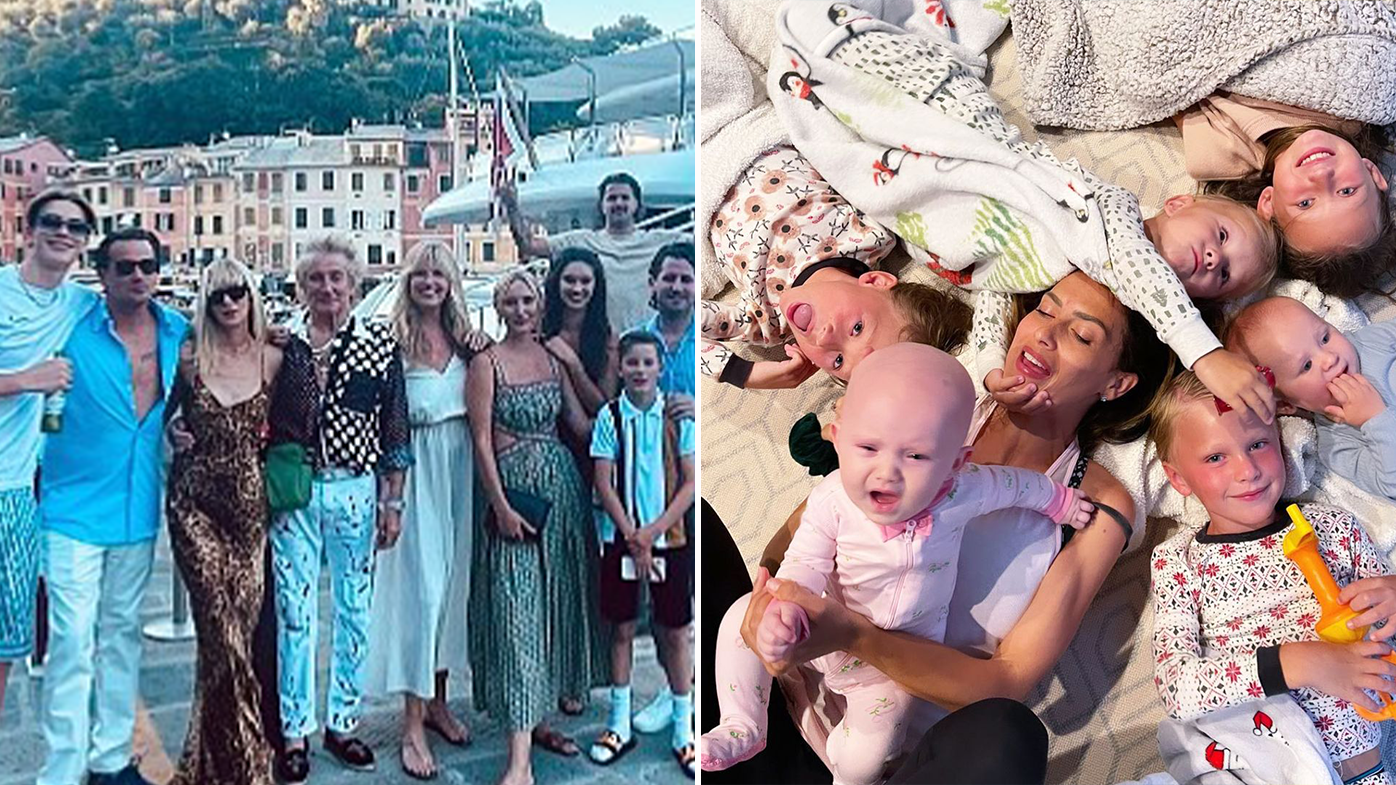 Penny Lancaster has shared an amazing photo with husband Rod Stewart and his seven kids.
Posing in Portofino, the 77-year-old rocker posed with his children, Alastair, 16, Sean, 41, and Kimberly, 42, to his right, and daughters Ruby, 35, Renee, 30, and sons Liam, 27 and 11 -year-old Aiden to his left.
"Stewart Clan comes together," Lancaster, 51, captioned the photo, tagging each of the family members.
Lancaster is a former model and first met the British rocker in 1999 when she was dared by a friend to ask for Stewart's autograph at a Christmas party.
More than two decades later, the pair are happily married with two children of their own – Aiden and Alastair.